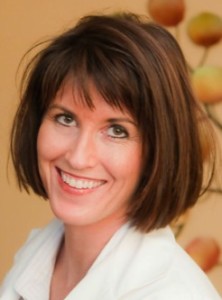 And here's the final installment of my interview with pelvic floor physical therapist Dr. Julie Sarton, PT, DPT, WCS.  This amazing woman is truly a healer of sexual pain, and in part 3 of my interview she discusses ways you can promote healing on your own.
8.  In your experience, how long does it typically take for a patient to see improvement in their symptoms?
There is a wide variety and we always say that usually it depends on how long you've had the symptoms.  So a patient that walks in through our doors with a 17 year history of complex pelvic pain is very different from a patient that walks in with a 4 week history of pelvic pain or sexual pain.  We can see patients anywhere from 4 visits to 2.5 years if they are complex case. Patients will usually see at least some relief, even in the worst cases, in 8 visits or after about a month of treatment, but it can be a long road to full recovery for some patients who have been experiencing pain for a long time.
I have learned to never give up, even on the toughest cases. I once had a patient who had been married for 39 years, but had never consummated her marriage because of her condition. Continue reading →